Zello Ma T2ello is a party game where you tag your friends with hilarious cards.
The game is simple. Each round a card is drawn and the group decides who would be most likely to, based on previous stories or personality traits
Buy the game.
Zello Ma T2ello Original comes with 400 cards. Khafife Ndife comes with 100 cards. Both have the same gameplays!
Regular price

Sale price

$24.00 USD

Unit price

per

Regular price

$9.00 USD

Sale price

$9.00 USD

Unit price

per
How To Play - Gameplay 1 (Two more in the box ;)
Order now!
1. Setup

Gather your friends and place the deck of cards face down

2. Pick a card

Every round, one player picks a card and reads it out loud. He becomes the judge

3. Shame

Everyone in the group says who deserves the card and why. The judge makes the final decision

4. Next Player!

The next player picks another card from the deck and repeats. First player to collect 7 cards loses!
Still not sure? Here's a sneak peak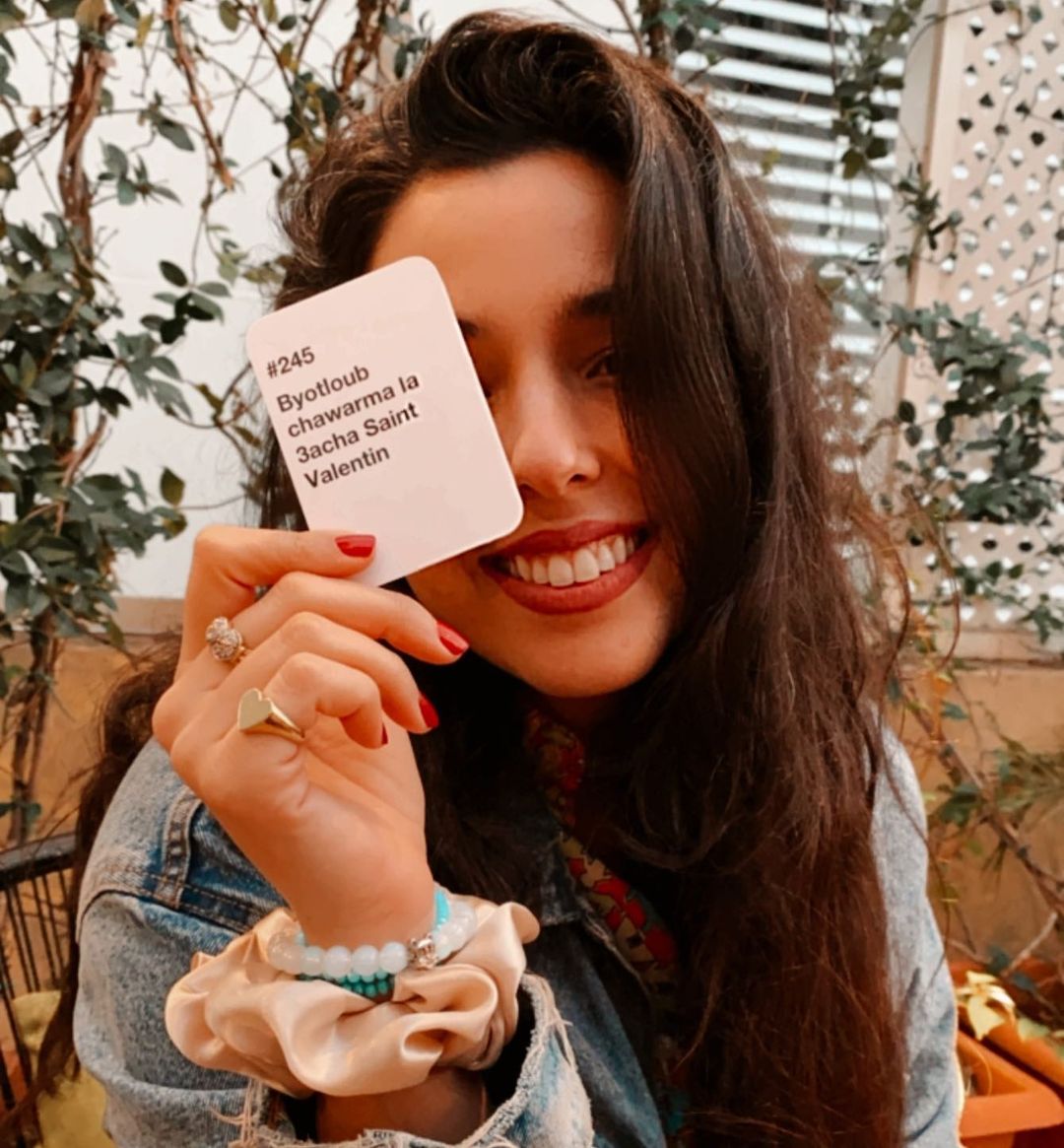 Your questions.
Where can I buy Zello Ma T2ello?

Our products are available all over the place, such as our website and many retailers accorss Lebanon (Virgin Megastore, Multiverse, Everythink, Out of the Box, Maliks, Aura LB, Big Fun and many more). We encourage you to buy from this website :)
Can I still buy Zello Ma T2ello even if I am not in Lebanon?

Yes! We do offer international shipping. Please order from our partners here for international shipping - Link
How do I play Zello Ma T2ello?

The game is simple. There are 3 gameplays in total and cards are given to the players who deserve them the most. Please check out the full rules here
Can I sell Zello Ma T2ello in my store?

Yes! Please send us an email at info@zellomat2ello.com or submit your information here and we'll get back to you shortly.
Will you have more expansions packs?

Yes! Stay tuned, many versions are coming soon, including some pretty messed up ones